Excellent features and precautions of foaming equipment
---
---
A long time ago, there were foaming machines abroad, which produced foam through the high-speed rotation of the impeller. With the continuous progress of related technologies, the foaming equipment has been updated and reformed, and the practical value has been improved. Different types of foaming equipment have their own characteristics and are of great value.
What are the excellent characteristics of foaming equipment?
1. The amount of foaming is large, and the amount of foaming per hour reaches 20m3.
2. Small in size, neither bulky nor heavy, and occupies a small area.
3. The weight is very light, a foaming device is less than 100KG, which is easy to move and use at any time.
4. The operation method is very simple, and the operation can be completed with one key. There is no need to adjust the button during use, and you can start your job without professional training.
5. The foam is very uniform and fine, and the viscosity is very low. It can be bonded together with different materials, and it will not cause waste easily. Cooperate with powerful suppliers, more assured, not only can focus on foaming equipment research, but also provide customized foaming equipment application solutions, which are widely used in new energy, military, medical, aviation, ships, electronics, Automotive, instrument, power supply, high-speed rail and other industries.
What should I pay attention to when using foaming equipment?
When using the equipment, it is necessary to pay attention to the construction temperature, which has a great impact on the service life of the foaming equipment and the foaming quality. When operating in an environment below 30 degrees, the water temperature is higher, and the density of the foam will decrease accordingly. When the water temperature is higher than 30 degrees, the density of the foam gradually decreases, and the foam wall becomes thinner and thinner. If you don't pay attention, it will disappear and lose its use value. In order to ensure the quality of the foam, it is recommended to operate in an environment of 20 to 30 degrees.
This is what you should pay attention to when using foaming equipment to avoid waste. Choose high-quality equipment, and you can easily foam with simple operations. In order to prolong the service life of the equipment and ensure the quality of the foam, it is recommended that users learn more about related matters. After normal operation, make it play a greater use value.
---
HUIZHOU FULIYUAN MACHINERY CO.,LTD.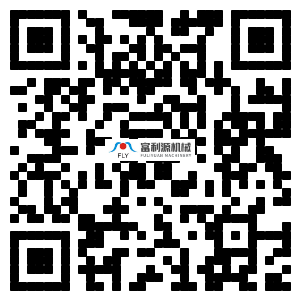 WeChat public account