Pearl cotton customization
---
---
EPE coils are widely used in car seat cushions, pillows, electronic appliances, instrumentation, computers, audio, medical equipment, industrial control chassis, hardware lighting, handicrafts, glass, ceramics, home appliances, spraying, furniture, wine and resin, etc. High-grade fragile gift packaging, hardware products, toys, fruits, inner packaging of leather shoes, packaging of daily necessities and other products, as well as express packaging. After adding color antistatic agent and flame retardant, its excellent function is even more obvious. Not only the appearance is exquisite, but also effectively eliminate static electricity and ignition.
Pearl cotton is a new type of plastic product material that has risen in my country in the past ten years. It is a flexible replacement for traditional EPS (expanded polystyrene). The white pearl cotton foam material is a plastic material composed of polyethylene plastic particles, which is heated, melted, kneaded, catalyzed, and foamed to form an pearl cotton-like foam sheet.
Polyethylene foam cotton with cross-linked closed-cell structure, also known as EPE pearl cotton, is a new type of environmentally friendly packaging material. It has serious advantages from low density: strong resistance, recycling, environmental protection, strong impact resistance, thinness, and less space. It overcomes the defects of brittleness, deformation and poor rejuvenation of ordinary styrofoam. The product goes through plastic pellets → formula mixing → heating extrusion → foaming agent injection → mixed plasticization → extrusion → cooling molding → sizing and cutting → cooling traction → flattening → winding → finished products are first made of polyethylene and other materials The mixture is evenly mixed, put into the hopper of the extruder, melted and kneaded through the extruder with a large aspect ratio, and at the same time, the foaming gas and the molten monoglyceride are injected into the middle of the extruder at high pressure, and the plastic that has been melted and kneaded It is evenly mixed and extruded from the machine head and die, and is formed into a foam sheet (film) product after cooling, pulling, flattening and winding.
It has many advantages such as waterproof and moistureproof, shockproof, sound insulation, heat preservation, good plasticity, strong resistance, recycling, environmental protection, strong impact resistance, etc. It also has good chemical resistance. An aspirational replacement for traditional packaging materials. One EPE product layout: polyethylene foam cotton has a staggered cross-linked closed-cell structure, also known as polyethylene grease, which is composed of many independent bubbles formed by physical foaming.
---
HUIZHOU FULIYUAN MACHINERY CO.,LTD.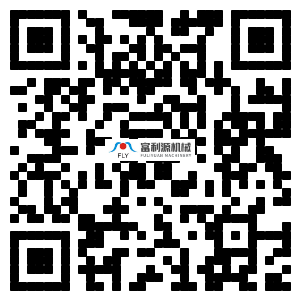 WeChat public account