What are the basic characteristics of EPE pearl cotton technical parameters?
---
---
EPE pearl cotton Epe pearl cotton is a non-chemical cross-linked inner muscle structure, also known as high pressure polyethylene foam cotton, which is a new type of environmental protection packaging product.
Due to its special advantages, it not only does not pollute the environment, but also can be recycled repeatedly, so EPE pearl cotton foam material is a new type of material that never declines in the rising sun.
Therefore, EPE can be widely used in car seat cushions, pillows, electronic appliances, instrumentation, computers, audio, medical equipment, industrial control chassis, hardware lighting, handicrafts, glass, ceramics, home appliances, spraying, furniture, alcohol and resins and other high-end products. Fragile gift packaging, hardware products, toys, fruits, inner packaging of leather shoes, packaging of daily necessities and other products, as well as express packaging. After adding color antistatic agent and flame retardant, it shows its excellent performance. Not only beautiful appearance, but also effectively prevent static electricity and ignition
Bonded products of EPE and various fabrics are good interior decoration materials for various vehicles and homes. The composite product of EPE pearl cotton and aluminum foil or aluminized film has excellent anti-infrared ultraviolet ability, and is a necessary product for some chemical equipment refrigerators and camping equipment automobile sunshade. Its pipes are widely used in air conditioners, baby carriages, children's toys, furniture, plumbing and ventilation and other industries.
Can be used for Luoyang EPE pearl cotton, Luoyang EPE pearl cotton profile, egg cotton, EPE pearl cotton sheet, PE lining carving, EVA lining carving, plywood wooden box, ladle edge wooden box, fumigation-free wooden box, export Luoyang wood Pallets, solid wood pallets, sample production, contract electronic product packaging, electrical packaging, clothing packaging, egg packaging soft drag, equipment packaging and other logistics and transportation packaging.
With the advancement of time and the continuous development and application of products, EPE pearl cotton foam materials will be more widely used in packaging and filling materials.
It is composed of thousands of individual bubbles formed by physical foaming of low-density and high-pressure polyethylene grease.
Then, let me tell you about epe. What are the basic characteristics of epe pearl cotton performance parameters?
30-40 times higher foaming products, lighter in weight and firmer;
Flexibility and cacheability are very good;
Low thermal conductivity and excellent fire resistance;
Foamed plastic material with single bubbles, waterproof material with basically no water absorption capacity;
High foaming and excellent water resistance make it have strong water buoyancy;
Will not be corroded by a variety of drugs, corrosion-resistant raw materials;
It will not be harmed by various climatic conditions, and has excellent weather resistance;
The foamed plastic material with separate bubbles has a very good soundproof and shockproof effect;
The process performance of breaking, bonding, extrusion forming, vacuum pump forming, shrink forming, etc. is excellent;
Micro-bubble foam material, smooth surface, can be colored, showing beautiful practical effect;
According to the production and processing solutions to produce flame retardant grade commodities;
It can be used as a solution to avoid electrostatic induction.
---
HUIZHOU FULIYUAN MACHINERY CO.,LTD.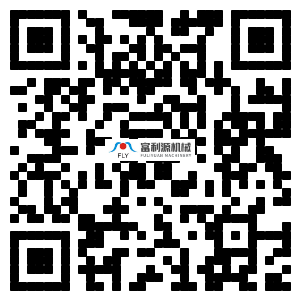 WeChat public account