How to properly clean the foaming equipment?
---
---
When using insulating styrofoam, foaming equipment is required. Machine foaming is more efficient than manual foaming, saving valuable time. However, some users feel that the cost of insulating Styrofoam equipment is so high that they can only foam it manually to save money.
Is the thermal insulation foaming equipment easy to use?
In fact, the price of thermal insulation styrofoam equipment is not cheap and requires some investment. However, high-quality equipment purchased has a long lifespan and does not require regular replacement. When the equipment is in normal operation, it can effectively improve the foaming efficiency and ensure the foaming quality. With high-quality adhesives, high-quality foam can be produced. Collaborate with strong suppliers such as COSMO, with a focus on ensuring insulation foam research, to provide customized insulation foam application solutions that are widely used in new energy, military, medical, aviation And shipping, electronics, automobiles, instruments, power supplies, high-speed rail and other industries.
How to properly clean the thermal insulation foaming equipment?
Clean the heating tube
After the foaming is over, open the pressure relief button to release the pressure. Check that the piston rod of the proportional cylinder has returned. If there is backflow, stop depressurizing. This is because it blocks moisture from entering when there is pressure in the tube and protects the raw material from moisture and spoilage.
Clean A material suction pump
After use, please use a professional cleaner to clean the suction pump. When the isocyanate component cannot react with moisture in the air, the feed rate does not decrease.
Clean the entire device
When the time interval between the first application and the second application exceeds one month, the entire equipment needs to be cleaned and sealed.
Scale bar for cleaning thermal insulation foaming equipment
When cleaning your device, be sure to check that the self-cleaning system is working properly. If the circulation is not normal, check for clogging or crystals in the cleaning fluid.
Insulation foam equipment plays an important role and cannot be ignored. You can use this device to be more productive while cleaning well and avoiding productivity issues.
---
HUIZHOU FULIYUAN MACHINERY CO.,LTD.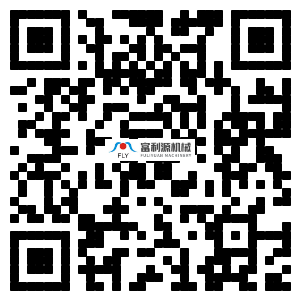 WeChat public account