The difference between pearl cotton packaging and foam packaging
---
---
Today, let's talk about the difference between EPE pearl cotton packaging and foam packaging. Let's take a look at it together.
EPE is polyethylene. Also called EPE. EPE (Expandable Polyethylene) is also known as pearl cotton. Polyethylene foam is a non-cross-linked closed-cell structure, which is a new type of environmentally friendly packaging material. It is composed of numerous independent bubbles produced by physical foaming of low-density polyethylene resin. It overcomes the shortcomings of ordinary styrofoam, which are fragile, deformed, and poor in recovery. It has many advantages such as waterproof and moistureproof, shockproof, sound insulation, heat preservation, good plasticity, strong toughness, recycling, environmental protection, strong impact resistance, etc. It also has good chemical resistance. It is an ideal substitute for traditional packaging materials. Widely used in electronic appliances, instruments, computers, audio, medical equipment, industrial control chassis, lighting, handicrafts, glass, ceramics, home appliances, spraying, furniture, wine and gift packaging, hardware products, toys, fruits, leather shoes. Packaging, packaging of daily necessities and other products. After adding antistatic agent and flame retardant, it shows its excellent performance.
EPE pearl cotton is also widely used in the elastic lining of handbags and bags, industrially produced sound insulation, heat insulation materials, agricultural insulation materials, floating equipment for aquaculture, protective pads for sporting goods, life-saving equipment for water operations, and floor decoration for homes and hotels. , padding, etc. Its pipes are widely used in air conditioners, baby carriages, children's toys, furniture and other industries.
Bonded products of EPE and various fabrics are good interior decoration materials for various vehicles and homes. The composite product of EPE and aluminum foil or aluminized film has excellent anti-infrared ultraviolet ability, and is a substitute for some chemical equipment refrigerators and camping equipment car sunshades.
EPE pearl cotton polyethylene characteristics: polyethylene is odorless, non-toxic, feels like wax, has excellent low temperature resistance (low operating temperature can reach -70 ~ -100 ℃), good chemical stability, and can withstand most acids and alkalis Erosion (not resistant to acid with oxidizing properties), insoluble in common solvents at room temperature, low water absorption, and excellent electrical insulation performance; but polyethylene is very sensitive to environmental stress (chemical and mechanical effects) and has poor heat aging resistance.
The properties of EPE pearl cotton vary from variety to variety, mainly depending on the molecular structure and density.
Chemical Name: Polyethylene
English name: Polyethylene (PE for short)
Specific gravity: 0.94-0.96 g/cm3 Molding shrinkage: 1.5-3.6% Molding temperature: 140-220℃
Features: Corrosion resistance, excellent electrical insulation (especially high-frequency insulation), can be modified by chlorination, chemical cross-linking, radiation cross-linking, and can be reinforced with glass fibers. Low pressure polyethylene has high melting point, rigidity, hardness and strength, low water absorption, good electrical properties and radiation resistance; high pressure polyethylene has better flexibility, elongation, impact strength and permeability; ultra-high molecular weight Polyethylene has high impact strength, fatigue resistance and wear resistance. Low-pressure polyethylene is suitable for making corrosion-resistant parts and insulating parts; high-pressure polyethylene is suitable for making films, etc.; ultra-high molecular weight polyethylene is suitable for making shock-absorbing, wear-resistant and transmission parts.
Molding characteristics:
1. The crystalline material has low moisture absorption, does not need to be fully dried, and has excellent fluidity. The fluidity is sensitive to pressure, and high pressure injection should be used during molding. The material temperature is uniform, the filling speed is fast, and the pressure is sufficient. Direct gates should not be used to prevent uneven shrinkage and increased internal stress. Pay attention to the selection of the gate position to prevent shrinkage and deformation.
Second, the shrinkage range and shrinkage value are large, the directionality is obvious, and it is easy to deform and warp. The cooling speed should be slow, and the mold is equipped with a cold material cavity and a cooling system.
3. The heating time should not be too long, otherwise decomposition will occur.
Fourth, when the soft plastic parts have shallow side grooves, they can be forcibly demolded.
5. Melt rupture may occur, and it is not advisable to contact with organic solvents to prevent cracking.
The so-called foam packaging mainly refers to expandable polystyrene EPS (Expandable Polystyrene), also known as Poly Dragon. The raw materials are thermally processed through molds, and the produced packaging products are commonly known as "foam". Expandable polystyrene is a packaging product that can be processed into various shapes and different thicknesses through a molding process. In the case of high load, the material achieves fine buffering and shock absorption through deformation, energy absorption, decomposition energy, etc. EPS packaging products are generally white. Heat, sound insulation, aging, corrosion, anti-static properties are fragile.
1. Lightweight. Part of the space of EPS packaging products is replaced by gas, and each cubic decimeter volume contains 3-6 million independent airtight bubbles. Therefore, it is several times to dozens of times larger than plastic.
2. When the EPS packaging product is subjected to impact load, the gas in the foam passes through stagnation and compression, so that the external energy is consumed and dissipated, and the foam body gradually terminates the impact load with a small negative acceleration, so it has a good shockproof effect. , but will break down the foam (brittle)
3. Because EPS products have low electrical conductivity, it is easy to generate self-charging phenomenon during friction, which will not affect general user products. But for high-precision electronic products, especially modern electrical large-scale integrated block structural components, anti-static EPS products should be used. However, EPS (expanded polystyrene) packaging products cannot be recycled after use, causing white pollution and being banned internationally. In 1998, Europe and the United States and other countries promulgated the prohibition of importing any products with EPS packaging. In 1999, my country promulgated the ban on EPS fast food boxes in railways and other departments.
Therefore, EPE pearl cotton packaging products have completely replaced EPS packaging materials, and will soon occupy the packaging market, and may replace packaging materials such as paper and corrugated boxes, and their appearance is more beautiful than any packaging materials.
---
HUIZHOU FULIYUAN MACHINERY CO.,LTD.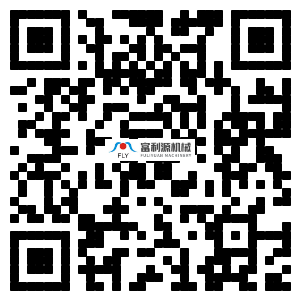 WeChat public account